Why Floor Mats Are So Important for Restaurants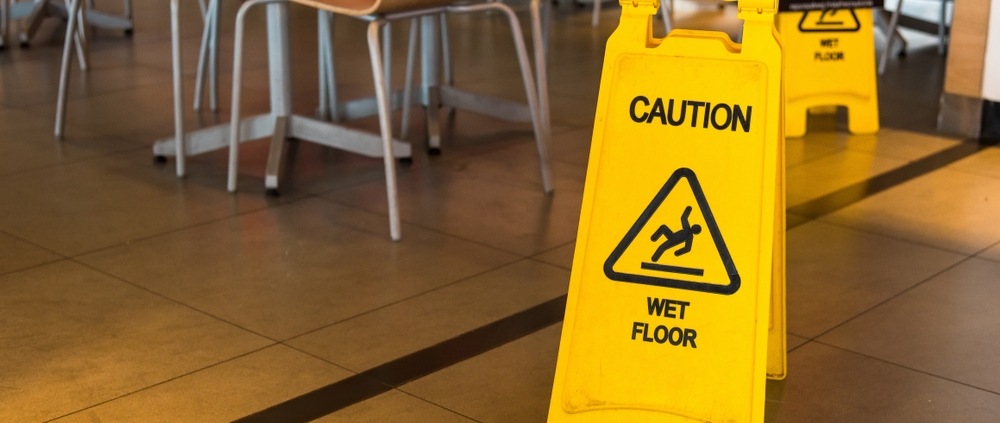 Wondering why floor mats are so important for restaurants? So many different restaurants use them in a variety of ways for a reason after all. In fact, there are several reasons:
Here's How Floor Mats Help
Restaurants that don't use floor mats are actively missing out on several benefits that make their daily operations significantly easier. 
Floor Care
The first and most obvious reason floor mats are so important for restaurants is their ability to keep the floors clean. Messes are common in just about every room from the kitchen, to the dining area, even to the path outside to the trash. Food and drinks are constantly being moved back and forth from different areas and nobody's perfect. 
Mats are essential tools for keeping food off the ground in a variety of ways. They prevent slipping, contain messes, and even protect from outside elements like dust and grime. When placed strategically, they are an effective solution for extending floor life. 
Safety
Safety is yet another boon provided by floor mats. With the constant messes that get even more out of control without mats, slip-and-fall injuries are a chronic danger. Staff, customers, whoever, these accidents are costly and are best avoided with floor mats.
Another safety benefit of floor mats is their ability to sanitize floors more easily. On top of keeping outside elements off the floor, they prevent the spread of bacteria and illnesses that could very well shut down a restaurant. 
Worker Comfort
Workplace comfort is integral to any successful restaurant. Well-designed mats can accomplish this by being placed in high-traffic areas or where workers spend a good amount of time standing. Mats serve as a buffer between their feet and the hard ground and their legs will thank you for it! 
Rammco Understands Why Floor Mats Are So Important for Restaurants
Rammco Services has been providing high-quality mat service throughout Northern California for over 20 years. We're a top choice for restaurants in the area to improve floor care, safety, and worker comfort. Our mats are:
Durable

. We build our mats to withstand consistent and extended use day in and day out. That way, they aren't in constant need of repairs or replacements. 

Well-Maintained

. No matter how durable a mat is, it will always need a tune-up. Their durable nature keeps them from falling apart every time we take a look at them but we ensure they can continue performing that well through routine maintenance. 

Affordable

. We haven't achieved such a high degree of success in the mat service industry without learning how to best serve our customers. We offer the highest quality products at the most affordable rates to give our clients the best value for their money. 
Contact Rammco Today!
Floor mats are so important for restaurants because they mean floor care, safety, and worker comfort. Rammco's mat service is here to provide you with exactly what you need to achieve all of this and more! Start today by contacting us here or calling us at (916) 865-6301. 
https://www.rammcoservices.com/wp-content/uploads/2021/09/floor-mats-important-restaurants.jpg
668
1000
Rammco
Rammco
2021-09-23 13:19:24
2021-09-23 13:19:24
Why Floor Mats Are So Important for Restaurants