Why Uniform and Linen Rental is a Win for Restaurants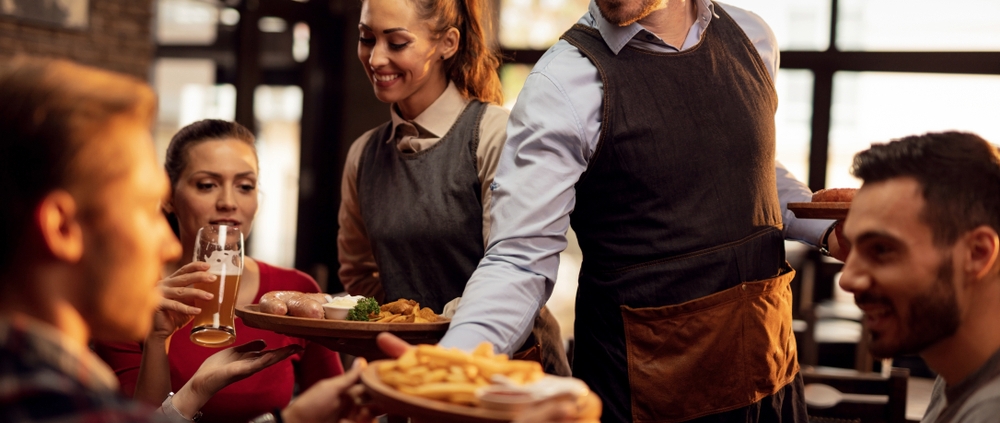 Weighing the benefits of uniform and linen rental for your restaurant? You'll want only the best and that's where Rammco comes in!
Why Go Rammco's Uniform and Linen Rental?
There are several aspects to consider when looking for a good uniform and linen rental service. If you want the highest quality for the most affordable prices, Rammco is here to help. Our uniform and linen rental is unique because we have the best:
Better Options
Restaurants need variety when it comes to their linens. There are several different positions, situations, and messes they need to be ready for to have a successful business. 
Rammco customers get access to our wide selection of linens. We supply uniforms, tablecloths, napkins, aprons, chef wear, and various towels. For restaurants, we cover linens for chefs, waiters/waitresses, hosts/hostesses, managers, cleaners, and more. We provide customizability in all of our products. Any desired color scheme, pattern, or imaging will be included. Rammco supplies everything that a restaurant needs to succeed. 
Professional Materials
Any restaurant looking for uniforms and other linens is only interested in the best. They want quality, durability, comfort, and more. Ideally, this material is worth the expense and improves productivity and efficiency in their business.
Rammco builds its products with premium material that both gets the job done and lasts while doing it. Each maintains the highest standards for cleanliness and safety. They can stand up to just about any sharp object, chemical, temperature, or condition they could be put through. Our uniforms also maximize comfort through sweat absorption and proper insulation. 
Experienced Laundry Solutions
Every linen gets dirty and torn up if it spends enough time in a restaurant. Disposable linens and cheap uniforms are often an attractive option due to their low price and the fact that they don't need to be cleaned. However, they are nowhere near as effective or cost-saving as reusable linens and quality uniforms maintained in a commercial laundry facility.
Rammco's laundry service uses advanced machinery and tracking technology. This guarantees that each item returned from us is in the same excellent condition it was when first rented. No stains can resist our exhaustive cleaning process and no rips or tears can escape our notice. We repair and replace everything as needed free of charge. This ensures steady, hygienically clean stock and even saves money in the long run. 
Customer-Oriented Service
A good business works hard to prove to its customers that they are a place worth returning to. They don't just portray a neat and attentive service but also one that is trustworthy and credible. 
Rammco has spent over 20 years building its reputation in the uniform and linen industry as a company of professionals who care about their customers and service. High customer retention rates are a cornerstone of our business and we work hard to achieve them. Our customer care team is available 24/7 to help with any issues or questions clients may have. Deliveries are always on time and prices are always low compared to our competitors. 
Contact Rammco Today!
Rammco has the uniform and linen rental service every restaurant needs! Learn more by calling (916) 865-6301 or by filling out this form. 
https://www.rammcoservices.com/wp-content/uploads/2021/08/uniform-linen-rental-restaurants.jpg
667
1000
Rammco
Rammco
2021-07-26 13:12:20
2021-08-17 15:47:50
Why Uniform and Linen Rental is a Win for Restaurants