Restaurant Bathroom Essentials Customers Must Have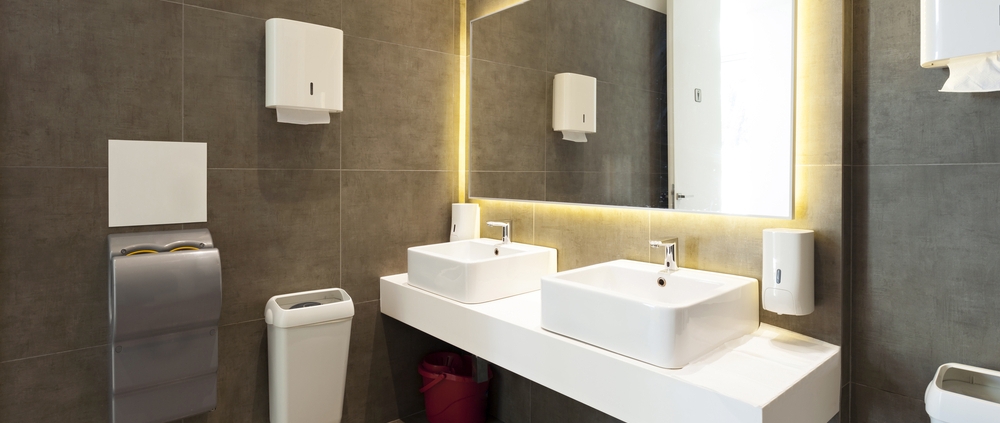 Diners hate poorly maintained restaurant bathrooms. Take a quick scroll through Yelp and TripAdvisor restaurant reviews and you'll quickly see just how many of the complaints center around issues that restaurant bathroom essentials could solve.
A Consumer Reports survey of 1,003 diners found that 73% of respondents find dirty and ill-equipped restrooms among their top restaurant complaints. It only falls slightly behind dirty utensils and tables.
Restrooms may not be the reason for any diner's first visit, but it sure can deter them from coming back. With a big portion of restaurant sales depending on repeat sales, you can't afford to lose customers over missing restaurant bathroom essentials.
Customer Must-Haves for Restaurant Restrooms
But what exactly makes for a complete restaurant bathroom? Here's a quick checklist of restaurant bathroom essentials:
Hand Soaps and Hand Sanitizers
There's no better time than now to emphasize the importance of better hand hygiene practices. Clean hands, after all, save lives. With shared restrooms being a prime source for disease-causing pathogens, no one is really taking any chances. Especially not your diners. But it can't just be the first-hand soap or sanitizer off the supermarket shelf. That is why you need to ensure the availability, accessibility, and quality of hand hygiene essentials in your restaurant bathrooms.
Paper Products
Toilet paper product shortages can start a shopping frenzy – the TP-mageddon of 2020 has proven this much. No one wants to get caught at their most vulnerable without toilet paper. And this is just as true in a restaurant as in the rest of society. Aside from an abundance of toilet paper rolls, your restaurant restrooms should also come equipped with paper towels. Evidence suggests two things: 
Paper towels are more hygienic than air dryers
Odor Control Solutions
There are few things more off-putting in any dining experience than foul smells, particularly bathroom odor. No one wants to be reminded about this more unpleasant part of human existence while trying to enjoy a meal. That is why you owe it to your restaurant diners to equip your restrooms with more efficient odor control solutions.
Restroom Mats
Restroom slip and fall accidents are a real and constant threat. They can endanger your business – and reputation – as much as they do your diners. Mats designed for restrooms can help you lower these accident risks. And as an added bonus, restroom mats can also help keep your restroom floors clean and dry!   
Restroom Supply Shortage is a Threat to Your Restaurant!
Here's a caveat: keeping up with your restaurant bathroom essentials is easier said than done. The demands of daily operations, including cleaning duties, can divide your attention and push supply management to the back burner.  Certainly, no one has the time to make those last-minute shopping trips for paper towels and air fresheners all the time.
That is why you need RAMMCO in your corner!
RAMMCO's specialized restroom supply solutions cover all your supply management needs. We have all your restroom essentials in the highest quality available, offered at the friendliest rates. And the best part? We'll take care of timely deliveries! Your route manager will help keep an eye on your usage so you don't have to worry about running low on any of your must-haves.  
RAMMCO offers the easiest, most efficient, most cost-effective path toward keeping up with your restaurant bathroom essentials. And you can start today!
Sign Up for Restaurant Restroom Supply Service Today with RAMMCO
Call us at 916.865.6301 to get started on your California restroom supply services today or click here to start a free quote!
https://www.rammcoservices.com/wp-content/uploads/2021/10/restaurant-bathroom-essentials.jpg
667
1000
Rammco
Rammco
2021-10-18 16:57:43
2023-03-13 14:37:15
Restaurant Bathroom Essentials Customers Must Have